---
CBCT News and Events
March 29, 2021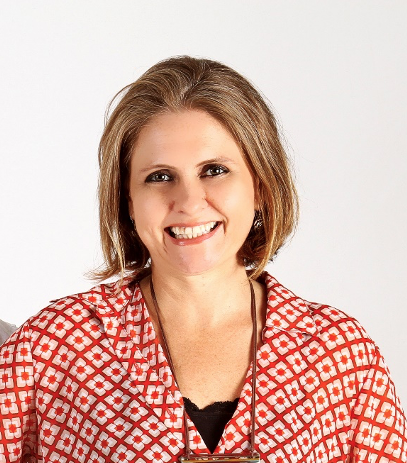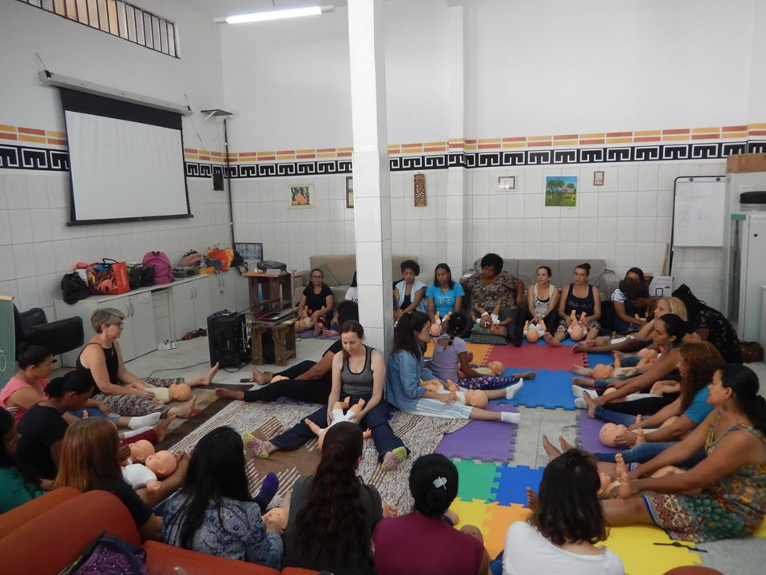 CBCT® certified teacher, nurse, and researcher, Flávia Kolchraiber, began working with IBEAC (Brazilian Institute of Community Studies and Support) fifteen years ago.  The Mobilizing Mothers - Excellence in Care Project began in 2017, by the Center for Excellence in Early Childhood through IBEAC.  Today, the Mobilizing Mothers are recognized as leaders in their communities.  They visit the homes of pregnant women and mothers with babies to educate about self-care before, during, and after birth.  There are discussions on healthy eating habits, violence prevention, and childhood care, including for babies with disabilities.  Many of the Mobilizing Mothers live in the communities they support.  The team seeks to create new perspectives and conditions for families and subsequently, to strengthen neighborhoods.  Through various programs, including Mobilizing Mothers, the Center for Excellence in Early Childhood is serving 1,500 families.
For more information about the Influencer Mothers - Excellence in Care Project, visit the Center for Excellence in Early Childhood Facebook page here. 
To see at-a-glance snapshot of the services provided in the Parelheiros region during 2020, by IBEAC and partners, click here.
Compassion Corpssm is Compassion Institute's program to serve especially vulnerable populations by providing limited funding to certified compassion training teachers motivated to help communities where human suffering is immediate and obvious.
The CBCT® Teacher Certification Program is currently accepting applications for a new cohort of experienced practitioners.  The program is primarily online and has been attended by individuals from across the US, Brazil, Chile, France, Germany, Israel, Mexico, Peru, and Spain.  Access the Overview PDF file here.
December 18, 2020
Each year, the Center accepts a new cohort of experienced practitioners to enroll in the six-month CBCT® Teacher Certification program, which is designed to provide high quality teaching of CBCT® for research purposes, as well as general sharing of the CBCT® skills and content with a wider audience.  The program is designed to accommodate those outside Atlanta and has been attended by people from across the US, Brazil, Chile, France, Germany, Israel, Mexico, Peru, and Spain.  For full details about the program, access the Overview PDF file here:  2021 Teacher Certification Information.  Applications are now being accepted for the 2021 cohort.
December 1, 2020
How do we know compassion when we see it?  In October 2020, Frontiers in Psychology published a paper, "Ways of Knowing Compassion:  How Do We Come to Know, Understand, and Measure Compassion When We See It?"  Authored by a consortium of scientists from different fields and universities, this interdisciplinary review explores the strengths and limitations of different approaches for studying compassion, and offers promising strategies for moving the burgeoning field forward.
Notably, the majority of the paper's authors have come to the field of compassion research through their earlier research on CBCT®.  Medical anthropologist Jennifer Mascaro, PhD, and psychiatrist Charles Raison, MD, are well known as pioneers of the earliest CBCT® studies on stress physiology and empathic accuracy.  Religion scholar Marianne Parrish Florian, M.A., M.T.S., herself a certified CBCT® teacher, and Patricia "Kim" Palmer, Manager of Research Projects in Spiritual Health, Woodruff Health Sciences Center, Emory University, each have contributed to seminal research on Compassion-Centered Spiritual Health, a program based on CBCT® and chaplaincy practice at Emory Healthcare in recent years.
"Ways of Knowing Compassion:  How Do We Come to Know, Understand, and Measure Compassion When We See It?" is a theoretical review of how we know and understand compassion, building on the authors' observation that compassion can be characterized by three basic criteria:  "awareness of another's suffering, a benevolent emotional or affective response, and the motivation to help or act."  The paper aims to promote communication, collaboration, and convergence across disciplines.  The authors have sought to identify complements across different research methodologies in order to promote method-mixing and ultimately strengthen the evidence and rigor of research on compassion.
October 27, 2020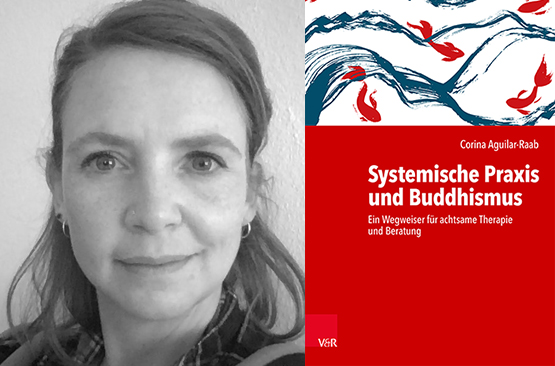 Based at the University of Heidelberg, Germany, Corina Aguilar-Raab, PhD, is a clinical psychologist, psychotherapist, and professor at the Institute of Medical Psychology. Certified to teach CBCT® since 2016, Dr. Aguilar-Raab teaches and researches in the fields of clinical psychology and psychotherapy, emphasizing how positive social interactions in close relationships can be improved. She has just completed a book on how systemic aspects of therapy can be combined with Buddhist philosophy and practice.  Secular approaches, especially CBCT®, are highlighted in Systemische Praxis und Buddhismus:  Ein Wegweiser für achtsame Therapie und Beratung (Systemic Practice and Buddhism: A Guide to Mindful Therapy and Counseling) to be published in December.
During the summer of 2019, Dr. Aguilar-Raab led a large CBCT® study at Institute of Medical Psychology, Heidelberg University.  The focus was on depressed women and their partners.  In a randomized control study design of fifty couples, half received CBCT® for couples and the other half treatment as usual.  Following a psychobiological evaluation approach, first data analyses indicated the overall positive effects with the reduction of distress and symptom burdens.
In the upcoming year, Dr. Aguilar-Raab will integrate CBCT® into the teaching of psychology students at Heidelberg University, and she is planning a CBCT® course for early 2021 at Tibethaus in Frankfurt.  Dr. Aguilar-Raab is in the process of recruiting German-speaking candidates who will become certified to teach CBCT® to support the expansion of the program within the German-speaking world.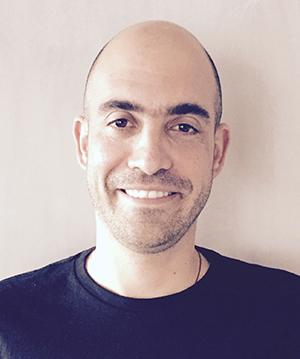 Based in Brasília, Brazil, Bruno Vichi holds graduate degrees in both law and psychoanalysis and for 20 years has worked as a lawyer, mediator, and therapist. 
Certified to teach CBCT since 2017, Vichi continues to offer courses throughout Brazil to doctors, teachers, educators, and the public.  In 2021, he will be support a pilot project combining CBCT® and SEE Learning™ in the curriculum at Centro de Ensino Fundamental 01 (CEF01), a public school for ages 6 to 15, located in the Federal District.
Mr. Vichi recently led a tailored 8-week CBCT® course for a group of Brazilian women activists.  Participants ranged from a host of organizations, including UN Women – the United Nations entity dedicated to gender equality and the empowerment of women.  The idea was to create a safe and nurturing space for women working within areas of human rights, indigenous communities, food security, and environmental issues.  The activists were seeking to develop personal resources, resiliency skills, and a more compassionate approach after the 2018 Brazilian presidential election. According to Erika Yamada of the United Nations Expert Mechanism on the Rights of Indigenous Peoples:
" It was important to gather this group of friends and activists around a practice of meditation at that moment where everybody was feeling very hopeless and scared.  CBCT® offered us important inner tools to deal with our political context, which got even more challenging the following months. With those tools, we found motivation to self-organize compassionate meetings to meditate together. We have continued to use the CBCT® vocabulary and practice to take care of ourselves and of each other."
Help us to continue spreading compassion. The Seeds of Compassion scholarship fund was set up in 2013 to help the financial needs of those seeking certification. To donate, click here. 
The CBCT® Teacher Certification program will be accepting applications for the 2021 cohort soon. 
May 12, 2020
CBCT® Supports Healthcare Workers
Since 2014 CBCT® has been taught to faculty, staff, and students at the Emory School of Medicine.  In light of COVID-19 and sudden postponement of clinical training, the school's leadership requested a special online training. Twice weekly, these future healthcare heroes are meeting virtually to develop the inner skills to support their resilience and compassion.
CBCT® to Support Illinois Physicians State-Wide
In 2021, the University of Illinois will provide CBCT® as part of a groundbreaking wellness curriculum for its first-year medical students across the state.  In addition to the five Emory-Certified CBCT Instructors in Peoria, the Center is now training eight faculty and staff to support the expansion to the Rockford and Chicago campuses
Compassion-Centered Spiritual Health in 12 Hospitals
CBCT's partnership with Spiritual Health at Emory Healthcare continues to expand to provide meaningful training and tools for chaplains and their patients.  Visit the Compassion-Centered Spiritual Health website to learn more about this research-based approach to hospital chaplaincy and the new two-year CCSH Fellowship available to select spiritual health clinicians.
Join Us for Daily Compassion Practice and Fellowship!
Since we began offering this service in March, hundreds have attended these sessions led by CBCT® teachers, meeting twice daily at 9:00am and 7:00pm EST.  Free and open to all.  Details here.  Spanish-speaking Online Sessions are also available, organized by CBCT® Senior Teacher Samuel Fernandez-Carriba.  Details here.
Zipporah Slaughter
Program Coordinator
Center for Contemplative Science and Compassion-Based Ethics
Emory University
Office:  404.727.8166
Email:  zipporah.slaughter@emory.edu