---
Day of Compassion Schedule
DAY OF COMPASSION EVENTS ARE FREE AND OPEN TO EVERYONE WHO SIGNS UP FOR THE 21-DAY COMPASSION CHALLENGE.
REGISTRANTS WILL RECEIVE EMAILED INSTRUCTIONS HOW TO JOIN BY MARCH 6. FEEL FREE TO JOIN ANY PORTION OF THE DAY.
REGISTER OR LEARN MORE AT COMPASSIONSHIFT.EMORY.EDU.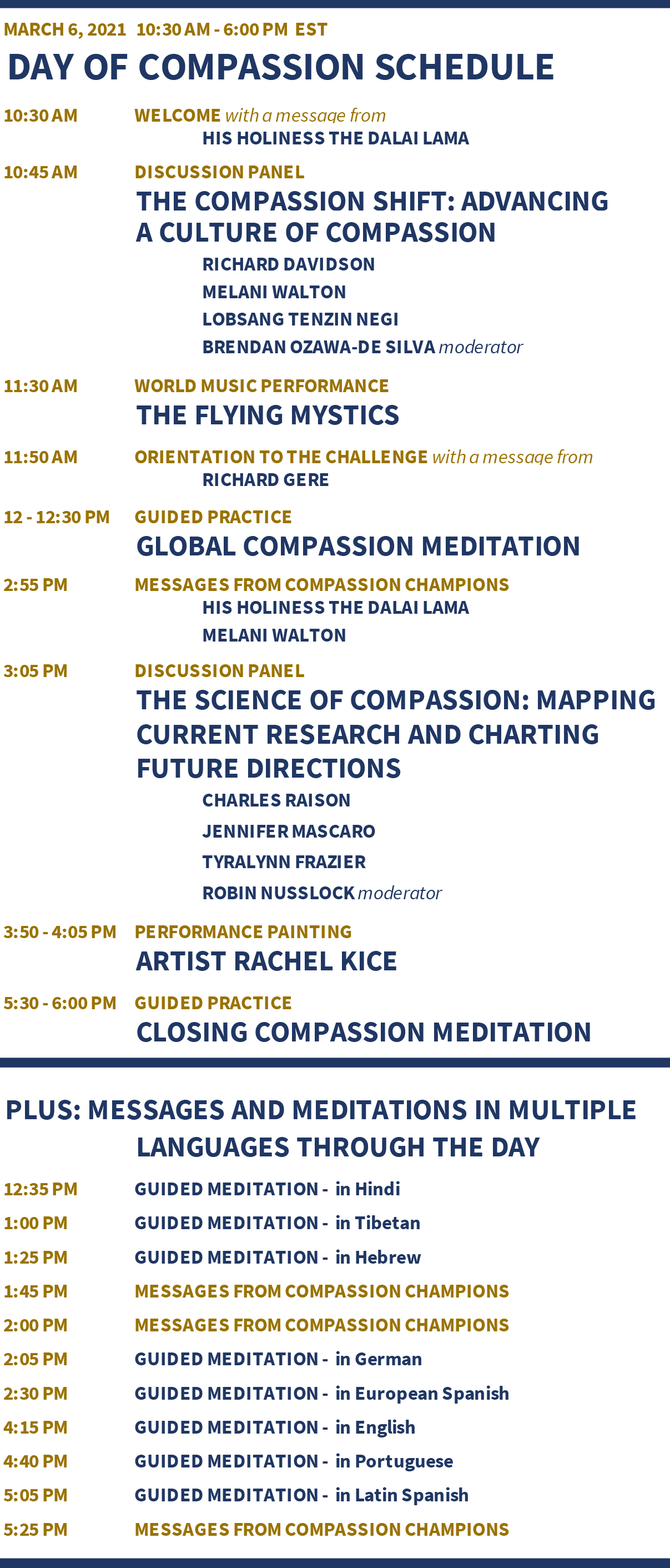 FOR TIME ZONE CONVERSION, CLICK HERE
For program updates, visit https://compassionshift.emory.edu at any time.
For any additional questions, please email ccscbe@emory.edu.