---
About
Our Center 
The Center for Contemplative Science and Compassion-Based Ethics supports  a research-based approach to educating both heart and mind.  With programs grounded in a theoretical  framework for the cultivation of competencies that lead to the prosocial behaviors and outcomes that support flourishing and well-being for individuals and societies , the center also actively works to demonstrate the efficacy of these programs through innovative research.  
Compassion-based  ethics, also known as "secular ethics,"  simply means  an  ethics  that explicitly values and promotes an orientation toward kindness and compassion. It is a holistic approach that seeks to cultivate, alongside traditional academic subjects, a benevolent and ethical mindset grounded in the basic human values that can be discerned from common sense, common experience, and scientific evidence. Compassion-based ethics is inclusive in its outlook and does not seek to advance any kind of sectarian agenda. Neither does the implementation of compassion-based ethics preclude or supersede the role of family, culture, or faith tradition in helping both children and adults constructively engage the challenges of life.   
Contemplative science is an emerging, interdisciplinary field of study that brings together the third-person investigative methods of modern science, such as the measurement of changes in body, brain, and behavior, with the first-person investigative methods of contemplative   traditions, such as the direct observation of experience, the refinement of attention, and the transformation of mindset and  motivation. Its objective is to contribute to individual and collective well-being by providing insights into the nature of the mind as well as by investigating and validating new techniques for cultivating prosocial emotions, attitudes, perspectives, and traits that are supportive of human flourishing.   
Our Story
At  its  core, our work is the product of a special relationship between Emory University and the Nobel Peace Laureate, His Holiness the XIV  Dalai Lama.  This story begins when  Lobsang   Tenzin Negi, a Tibetan monk, entered Emory's Institute of Liberal Arts and began work with his advisor, Robert A. Paul. Paul was an ideal mentor given his extensive knowledge of both Tibetan and western models of the mind. A cultural anthropologist and psychoanalyst, Paul played a significant role in encouraging Negi to develop links between the western and Tibetan traditions. This mentor-student team worked with the Office of His Holiness the Dalai Lama and Emory's central administration, led by Gary Hauk, to formalize a series of agreements leading to the establishment  of the Emory-Tibet Partnership (ETP).
The ETP  was  inaugurated  by the  Dalai Lama   in  1998 as an affiliation between Emory University and one of Tibet's most esteemed academic institutions and Negi's  alma mater ,  Drepun g   Loseling  Monastic University.   In  2007, the Dalai Lama was installed as Presidential Distinguished Professor at Emory, the first and only time he has accepted an appointment with a western university.
During the course of two decades, ETP  matured into a multidimensional organization  bridging the best of the Tibetan and western academic traditions .  Emory has partnered with the Dalai Lama on a variety of innovative educational programs, including the creation and implementation of the  Robert A. Paul  Emory-Tibet Science Initiative  (ETSI)— a  sustainable and comprehensive  science curriculum designed  and implemented s pecifically for Tibetan monastics — and SEE Learning™, an educational framework for compassion-based ethics (what  the Dalai Lama  has often termed 'secular ethics')  with  accompanying kindergarten through university curricula. Encouraged by this effort, the  Gaden   Phodrang  Trust of the Dalai Lama expressed its wish to support continued collaboration through the establishment of a new center to carry on this work and accompanying research. Thus the Center for Contemplative Science and Compassion-Based Ethics was formed in 2017  to house the programs formerly administered under the Emory-T ibet Partnership, including ETSI, CBCT ®( Cognitively-Based Compassion Training), and SEE Learning™.  
Contemplative science and compassion-based ethics  are complementary in that contemplative science investigates how  intentional  practices operate on a physiological and cognitive level, and  c ompassion-based ethics  involves the application of  those understandings on an individual and social level.  
Our Staff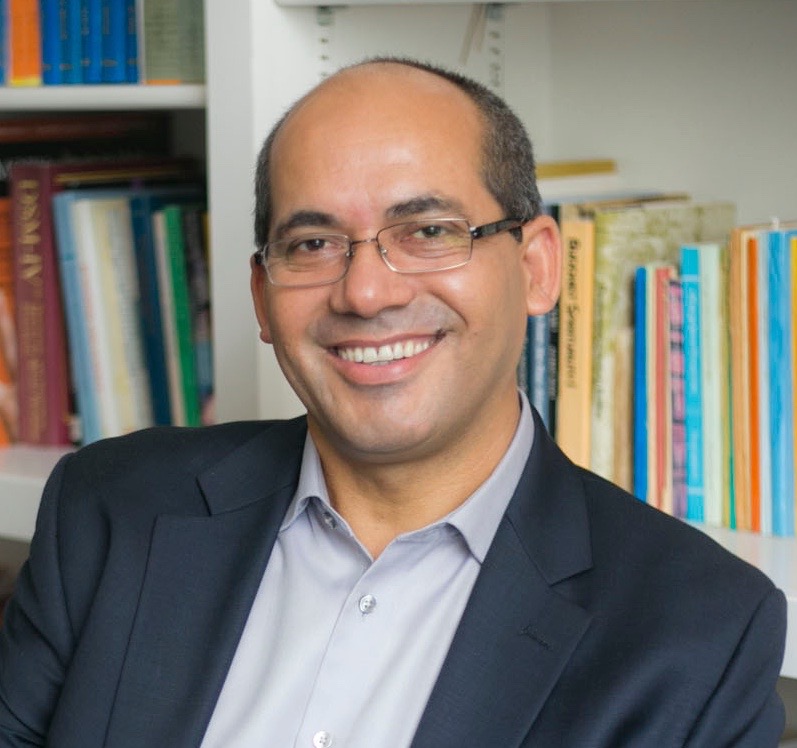 Lobsang Tenzin Negi, Developer of CBCT®
Lobsang Tenzin Negi, PhD is the Executive Director for the Center for Contemplative Science and Compassion-Based Ethics and Professor of Pedagogy in the Department of Religion at Emory University. Developer of CBCT® (Cognitively-Based Compassion Training), Dr. Negi is a long-term contemplative investigator whose research has focused on the relationship between mental / emotional states and physical / social well-being. A former Buddhist monk, Dr. Negi has spearheaded multiple innovative programs including the Emory-Tibet Science Initiative which teaches modern science to Tibetan monastics and SEE Learning® (Social, Emotional and Ethical Learning), a K-12 educational framework and curriculum. Dr. Negi received his Geshe Lharampa degree in Tibetan Buddhism in 1994 and a PhD at Emory University in 1999. He is the founder and Spiritual Director of Drepung Loseling Monastery in Atlanta, United States.