---
Contemplative Science and Compassion-Based Ethics News and Events
Compassion Center Expands Its Staff!
The Center for Contemplative Science and Compassion-Based Ethics is pleased to welcome several new staff members who have joined our team recently.  
Forest Oliver has joined ETSI (the Emory-Tibet Science Initiative) as their new administrative assistant. With a background in religion and creative writing, Forest will support all aspects of program administration. Dr. Kelsey Gray, a former post-doc for ETSI and a Fulbright-Nehru Fellow, is spearheading ETSI's digital expansion as Senior Instructional Content Developer. 
Elizabeth Ura joins SEE Learning as Senior Program Coordinator after almost a decade as a public defender and with a keen awareness of the transformative power of educating the heart and mind. And the new Program Coordinator for SEE Learning, Nora Donovan, joins us with a background in early childhood and special education and a passion for promoting inclusivity. 
Tibet Week 2022: Healing the Divide

The Center for Contemplative Science and Compassion- Based Ethics at Emory University will host its annual celebration of Tibet Week in partnership with the Michael C. Carlos Museum at Emory University from October 17 - 22.
Tibet Week will begin on Monday, October 17 at 12:00pm EDT with an opening ceremony by Dr. Lobsang Tenzin Negi, Executive Director of the Compassion Center, and the Tibetan Buddhist monks of Drepung Loseling Monastery. Each day of Tibet Week, you are invited to watch the monks of Drepung Loseling Monastery create an intricate sand painting of the mandala of Buddha Akshobhya, join guided compassion meditations, and attend live events featuring experts from across various disciplines. The week will conclude with a closing ceremony on Saturday, October 22 at 5:30pm EDT.
All events are free, open to the public and held in the Michael C. Carlos Museum Ackerman Hall.  
Cultivating Compassion in an Uncertain World

Please join us for a special opportunity to reflect on what compassion means for all of us given the seemingly intractable problems of today's world. Khen Rinpoche, Geshe Lobsang Samten, the abbot of Drepung Loseling Monastery in India, will speak on "Cultivating Compassion in an Uncertain World". Associate Director for CBCT, Timothy Harrison, will introduce the abbot and facilitate a Q&A.
A collaboration between Drepung Loseling Monastery, Inc. and the Emory Compassion Center, this event will be held at the monastery here in Atlanta and webcast via live stream on August 13th at 2pm, with a reception to follow. Please note that seating is limited so make sure that you RSVP by clicking on the link to our RSVP form below.  The Emory Compassion Center acknowledges the support from the partnership between the monastery and Emory as the work continues under the guidance of His Holiness, The Dalai Lama.
Khen Rinpoche, Geshe Lobsang Samten, earned his Geshe Lharam degree in 1999, the highest degree within the Tibetan Buddhist academic system. In addition to serving as a full-time teacher, Khen Rinpoche has served as the chair of the committee overseeing the Geluk Examination Board, coordinated the Science Meets Dharma program, and served as Secretary of the International Geluk Foundation. Khen Rinpoche was handpicked in 2018 from a select list of accomplished teachers by His Holiness the Dalai Lama to become the abbot of Drepung Losel Ling. As abbot, Khen Rinpoche is in charge of religious, educational, and secular matters for the monastery and holds his position for a term of six years.
As one of the foremost scholars of his generation, Rinpoche has been entrusted by His Holiness the Dalai Lama to both teach and represent the tradition in international settings. A leader exemplifying the value of dialogue with other traditions, he has worked tirelessly to forge working partnerships for scholarship and research between the monastery and modern educational institutions including the University of Goa, the University of Minnesota, and Karnataka University. Most recently, Khen Rinpoche has written and published a commentary on the Prayer of the Seventeen Nalanda Panditas composed by His Holiness the Dalai Lama, and serves as the Deputy Director of the International Geluk Foundation.

If you are interested in attending this event, click here to access the RSVP form. 
The address of the Drepung Loseling Monastery is as follows: 1781 Dresden Drive Atlanta, Ga 30319
Click here to access the monastery's location on Google Maps.
Click here to access the link to the livestream.
---
High School Curriculum Integration Model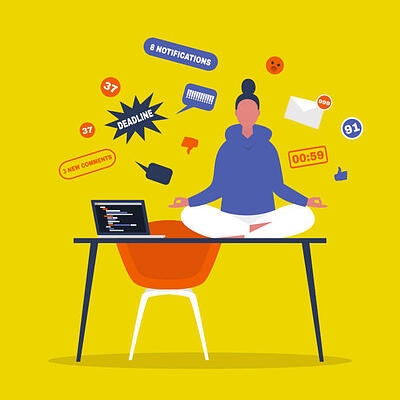 SEE Learning® is now piloting the SEE Learning® High School Curriculum Integration Model. This model consists of a series of 10 thirty-minute learning experiences where each discrete learning experience introduces students to a new SEE Learning® competency. This integration of SEE Learning® components into the curriculum serves as an authentic vehicle for students to develop personal connections to enduring social, emotional, and ethical competencies. As students explore how the competencies connect to the curriculum, they can begin the journey of connecting the competencies to themselves and their development.
Teachers around the world have been invited to explore the SEE Learning® High School Curriculum Integration Model with their students and create lesson plans. The current pilot regions include the United States, Chile, Brazil, Mexico, Colombia, Romania and India. This project provides an opportunity for the SEE Learning® team at Emory University to better understand the model of curriculum integration and to create pathways for students, teachers, and schools to develop competencies that foster awareness, resilience, and compassion. The lesson plans created through this project will be saved to create a lesson plan library that teachers can reference or use directly to integrate SEE Learning® into their curriculum.